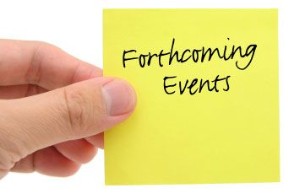 Easter Sunday 12th April 2020
Come and join our Family Service at 10.30am on Easter Sunday.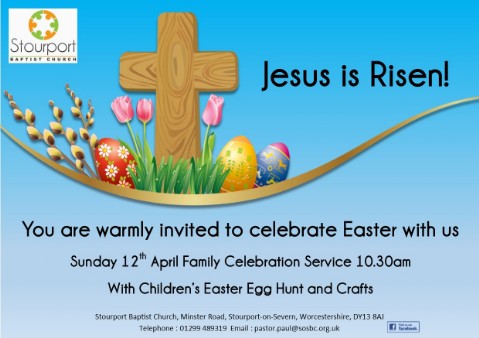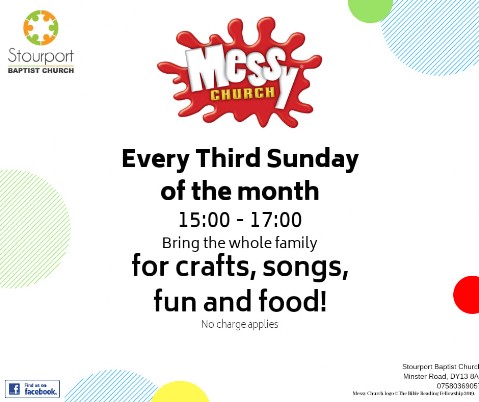 Messy Church
Messy Church is run on the third Sunday afternoon of each month starting at 3pm and ending at about 5pm. There is no entry charge, though donations are warmly recieved.
We sing songs, read the Bible, have lots of crafts for all ages, we even have a baby sensory area and we share food together too.
What better way to spend a Sunday afternoon with the whole family?
Pub Church
Pub Church meets on the last Sunday of each month at The Hollybush on Mitton Street, at 7pm. If you enjoy a pint and want to come and discuss the meaning of life; the Bible and God in an open and frank way, then this is for you. (Big thanks to our hosts Wayne and Gay!!!)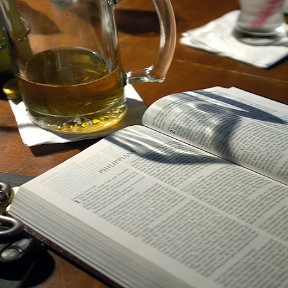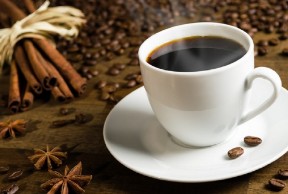 Coffee Shop
Our Coffee Shop is open every Wednesday during term-time. We serve Coffee made from fresh beans, the finest Tea and a selection of cakes. Why not come and join us 11.30 - 1.30pm. All our drinks and cakes are priced at £1 each. We also offer Panini's for just £1.50!
Lunch Club
Normally held on the last Thursday of every month, starting at 12.00pm and eating at 12.30pm, in the Community Room. We buy local produce wherever possible, we cook it fresh every month and hope that you'll find it delicious! Where else can you get a gorgeous two course meal, accompanied by tea and coffee for just £4.00 per person (Example Meal - Roast Pork and stuffing with Roast Potatoes and Fresh Seasonal Vegetables followed by Home-Made Jam Sponge Pudding and Custard).
Times 12.00 for 12.30pm to 2.00pm. Last Thursday of every Month.